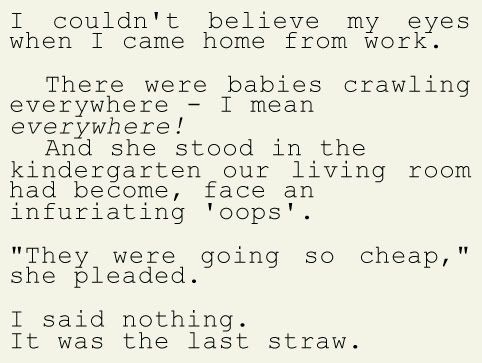 I couldn't believe my eyes when I came home from work. There were babies crawling everywhere - I mean everywhere! And she stood in the kindergarten our living room had become, face an infuriating 'oops'.
"They were going so cheap," she pleaded.
I said nothing.
It was the last straw.