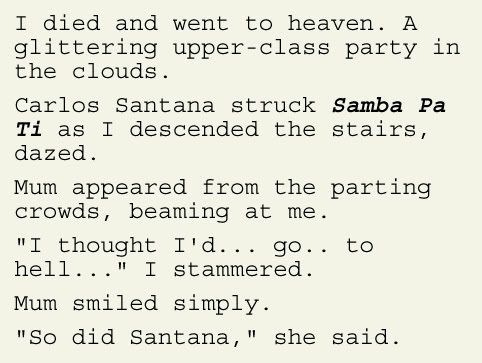 I died and went to heaven. A glittering upper-class party in the clouds.
Carlos Santana struck Samba Pa Ti as I descended the stairs, dazed.
Mum appeared from the parting crowds, beaming at me.
"I thought I'd... go.. to hell..." I stammered.
Mum smiled simply.
"So did Santana," she said.