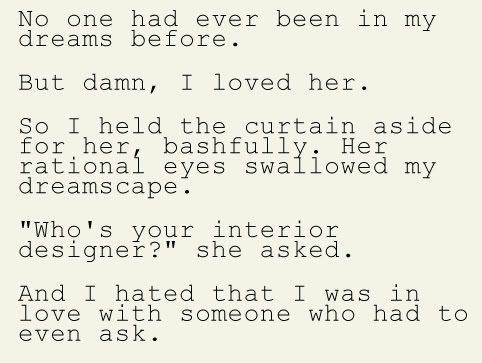 No one had ever been in my dreams before. But damn, I loved her. So I held the curtain aside for her, bashfully. Her rational eyes swallowed my dreamscape.
"Who's your interior designer?" she asked.
And I hated that I was in love with someone who had to even ask.