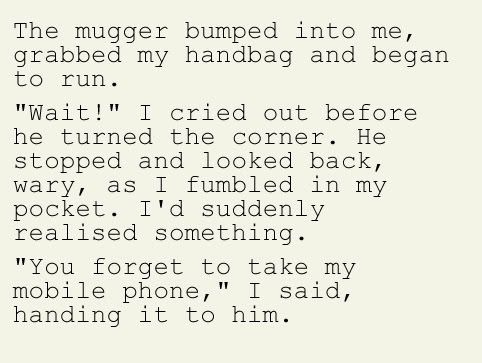 The mugger bumped into me, grabbed my handbag and began to run.
"Wait!" I cried out before he turned the corner. He stopped and looked back, wary, as I fumbled in my pocket. I'd suddenly realised something.
"You forget to take my mobile phone," I said, handing it to him.