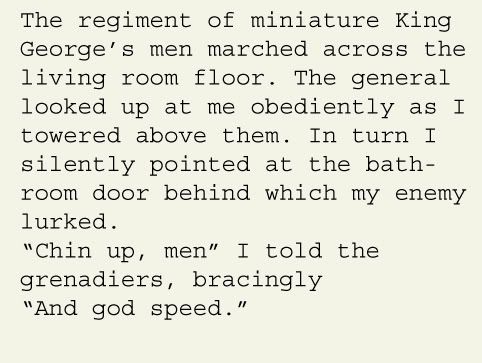 The Red Indians crouched in the shadowy canyon, tomahawks at the ready. A vulture circled overhead.
The sound of hooves. A pale-skin on horseback.
"Damn," cursed an Indian.
"What?!" asked the other.
"Well, he's got RinTinTin with him," the first complained, "Screw it."
And both went off to the pub.