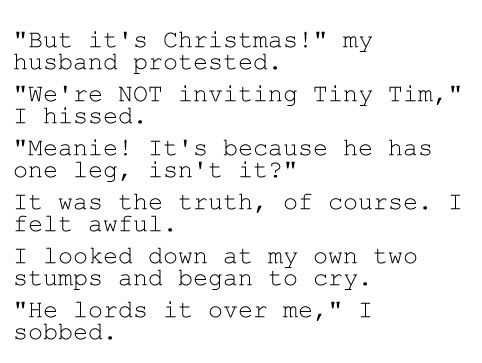 "But it's Christmas!" my husband protested.
"We're NOT inviting Tiny Tim," I hissed.
"Meanie! It's because he has one leg, isn't it?"
It was the truth, of course. I felt awful.
I looked down at my own two stumps and began to cry.
"He lords it over me," I sobbed.