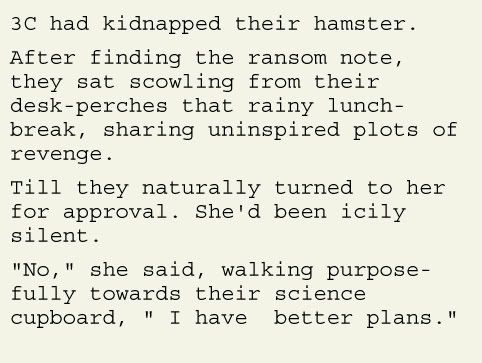 3C had kidnapped their hamster.
After finding the ransom note, they sat scowling from their desk-perches that rainy lunchbreak, sharing uninspired plots of revenge.
Till they naturally turned to her for approval. She'd been icily silent.
"No," she said, walking purposefully towards our science cupboard, " I have better plans."