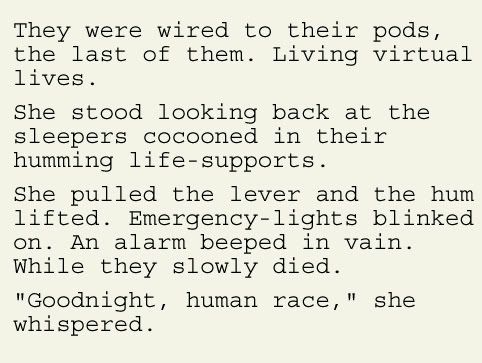 They were wired to their pods, the last of them. Living virtual lives.

She stood looking back at the sleepers cocooned in their humming life-supports.
She pulled the lever and the hum lifted. Emergency-lights blinked on. An alarm beeped in vain. While they slowly died.

"Goodnight, human race," she whispered.