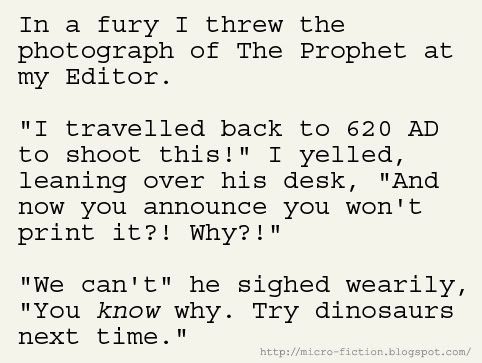 In a fury I threw the photograph of The Prophet at my Editor.
"I travelled back to 620 AD to shoot this!" I yelled, leaning over his desk, "And now you announce you won't print it?! Why?!"
"We can't " he sighed wearily, "You know why. Try dinosaurs next time."