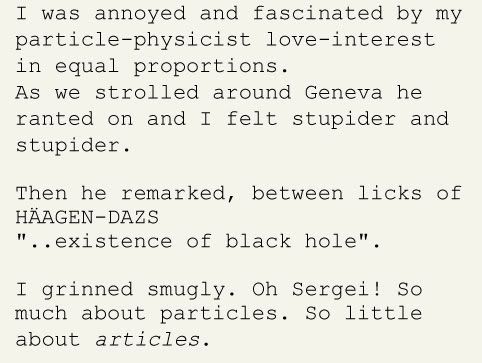 I was annoyed and fascinated by my particle-physicist love-interest in equal proportions. As we strolled around Geneva he ranted on and I felt stupider and stupider.
Then he remarked, between licks of HÄAGEN-DAZS "..existence of black hole".
I grinned. Oh Sergei! So much about particles. But so little about articles.