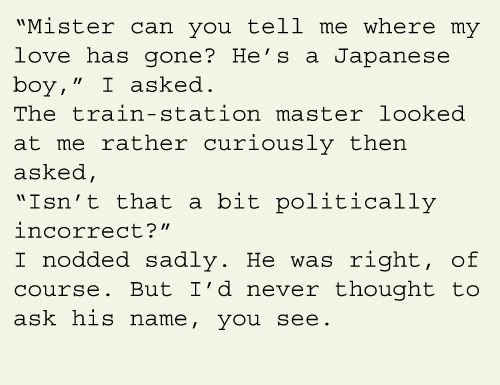 "Mister can you tell me where my love has gone? He's a Japanese boy," I asked.
The train-station master looked at me rather curiously then asked,
"Isn't that a bit politically incorrect?"
I nodded sadly. He was right, of course. But I'd never thought to ask his name, you see.